Want to apply for this work? Sign up below - it's Free to use.
Let the host know you have the skills they need and available when they need you.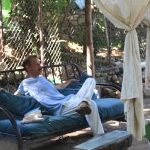 Click pic to see host profile
Be a photographer or a hostess on the coast of Pacific Ocean!
Generally, the work is easy and very similar: helping around the house, building additional structures like walls out of little rocks, or cooking. Nothing hard or out of interest of the volunteer. Sometimes we would even have some work with tourists like photography since San Francisco (San Pancho) is a touristic place.
any time
Required Skills
Languages spoken here
English - Advanced

Spanish - Advanced

Russian - Advanced