Want to apply for this work? Sign up below - it's Free to use.
Let the host know you have the skills they need and available when they need you.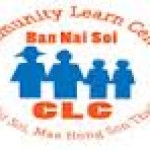 Click pic to see host profile
Volunteer ESL Teachers Urgently Required
We need volunteers! We are seeking enthusiastic individuals that wish to volunteer their time and effort to make a positive contribution to the students at the Ban Nai Soi CLC. In order to teach at the BNSCLC you will need a positive attitude, an open mind, and the patience required to understand and work within a different culture. While we don't have any specific requirements regarding your qualifications we are hoping to attract qualified teachers of ESL. Even if you don't have any experience teaching we still strongly encourage you to apply. In it's first year the BNSCLC was lucky enough to have several volunteers that had very limited prior teaching experience but still proved to be great instructors. It would benefit the students much more if we were able to find volunteers that could stay for several months but we ask for at least a one month commitment to teaching.
any time
Required Skills
Teaching Consultancy

Language Teaching

English

Teaching Consultancy

Language Teaching

English

Teaching Consultancy

Language Teaching

English