Want to apply for this work? Sign up below - it's Free to use.
Let the host know you have the skills they need and available when they need you.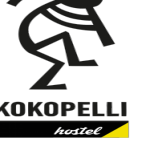 Click pic to see host profile
Wanna stay more time in a place you really like? You can! Experience the best of Lima and Perú in Kokopelli !!
We are a small group of hostels located in Lima, Máncora, Cusco and Paracas (Ica) with more than 5 years full of stories to tell, and we are looking for an enthusiastic volunteer to help us at our roof top bar of the Hostel in centre of Miraflores, Lima. Our team don´t just provide a bed, we offer cultural and social experiences as our guests and staff are from all over the world. Meet other fellow travelers like you, make friends and learn how to run a bar, all in one place. The benefits you`ll have are free accomodation, up to 40% OFF in drinks, 2 free drinks during your shift and free breakfast every morning! Oh, and confidential prices with our Tour Desk, where you can book activities, trips, tickets, and more! And, if you are traveling to one of our Koko destinations, you`ll have 40% OFF in every Kokopelli dorm and 25% OFF in every Kokopelli private room! And Happy Hours Prices in every Kokopelli after your program ends! This contact will be for the one in Lima, but
after that the other ones are open for volunteering as well. Just look for us!
any time
Required Skills
Languages spoken here
Spanish - Medium

English - Medium