Want to apply for this work? Sign up below - it's Free to use.
Let the host know you have the skills they need and available when they need you.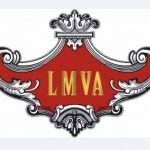 Click pic to see host profile
Volunteers wanted for Farm Homestay in Greece
We are looking for a volunteers to help us on our farm, for general and diverse tasks and to share our life style and discover authentic Greek life. Duties will also include gardening and picking olives. For 5 hours of help per day, 6 days a week (Sunday is a day off), the volunteer will stay in a big and beautiful own room with TV and with attached bathroom . All the meals are included and wifi provided The first village is at 5 km and the beach less than 100 meters. A minimum stay of a month is required.
Feb 2 2017 - Mar 3 2017
Required Skills
Gardening

Agriculture

Fruit & Vegetable Picking

It's a tough job but someone has to do it

Gardening

Agriculture

Fruit & Vegetable Picking

It's a tough job but someone has to do it

Gardening

Agriculture

Fruit & Vegetable Picking

It's a tough job but someone has to do it
Languages spoken here
French - Mother Tongue

English - Advanced

Greek - Advanced