Looking for travellers who are looking for a good reference – not just a free bed?
Working Traveller is designed by a host – for hosts.  Our travellers are motivated and want to build their skills and their reference – it's completely free to sign up if your a host and to post all your work needs. We then push out your ads to 100,000+ travellers who don't have the barrier of having to pay anything before they can contact you. This means lots of inquires from travellers with the skills you need, when you need them.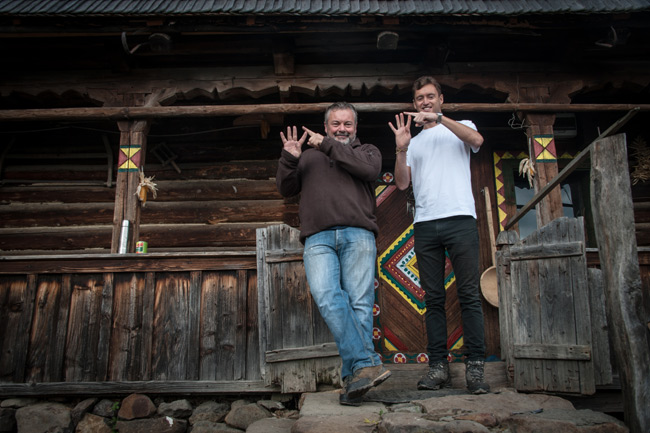 Top Ten reasons to use Working Traveller if you are a host
Why use Working Traveller? If you have a look at the help pages for travellers it says "If you are not looking to work hard and gain some good reference, maybe stick to staying in hostels". Working Traveller (WT) is all about motivated travellers of any age and hosts who want to get on and achieve. Our slogan is "Do you have what it takes?" The lazy ones as you know don't and will soon leave. Good enough reason? No? Need more? Read on 🙂

Working Traveller is all about skills, the skills you need for the work in hand and the skills the travellers have who are coming your way. We have nearly 1000 skills registered in the Skills section and are adding new ones all the time. If you can't find the skills you are looking for – contact us at host support and we will add it, no matter how obscure it may be. Someone out there has the knowledge you need and would love to come and work with you. You just need to find them. That's what WT is all about – matching the right skills with the right host when they need them.

You want lazy workers who are basically on holiday? Volunteering and cultural exchange is all very well, and for your harvesting and cleaning roles this may be all you need. I am not knocking any one who is not interesting in building their skills and just wants to help out in return for some cultural experience. But I have worked with these people for years, they are great – for simple tasks. Many Working Travellers are happy to work for their bed and board for a days work to build their CV's. But imagine having the ability to get highly skilled professionals coming to work for you for local salary costs of even less. Skilled people you can rely on as they need their good references and no thumbs down on their profile to make a living. They turn up on time, do the job and save you a tonne of hassle.

Your a host and your skeptical about paying for anything on-line – we know that, we are hosts too 🙂 Working Traveller is 100% free to sign up and use for hosts. We make our money from travellers who need to pay $10 a year to have their references appear on their profiles. All we ask is for you to always make a work placement agreement with them in the site – other wise we are a charity with no donations 🙂

Traveller Search – this is where it all happens. You type in the skills you need for the work in hand, no matter how diverse, the dates you need those skills and bang – all travellers coming you way with the skills you need in the time you need them appear on the search map. No other service gets you connected to the right travellers with the right skills in a few simple clicks.

We have a mobile app in development, due to launch in March 2017 – designed for working travellers on the move. Travellers are all traveling and contacting you on their phone. Having a mobile app makes it super easy for them to communicate with you and they get their messages in real time so get back to you much quicker than email.

Because we are free for travellers to use, we are growing daily. All services similar to Working Traveller charge travellers €20 or more before they can contact hosts – some €20 or more each time they visit a host. Working Traveller is free for them to use and contact hosts they like that – a lot. See for your self here in the Work Search we have over 50,000 travellers sign up and over 12,000 with completed profiles and we are growing ever day.

We are building a wiki for every continent, every country, every region and yes – every county in the world. Its called the Work Wiki. It's a huge task and when its done will provide future generations of travellers with invaluable information on what kind of work there is for travellers to do in some of the most remotest parts of the world. It also means they will find your hosting opportunity when they search in Google. No other service provides this.

Are you organised? Do you have a plan for what work you need doing for the next year and want to book up workers over six months in advance? Working Traveller is focused on getting the right skills to the right hosts at the right time. It's not about getting travellers their next free bed, its about working smart and having the right work placements booked up way in advance before they arrive. If you like to be more organised than most – WT is you.

Working Traveller is run by a young fun team of travellers and hosts, OK one host, me – just like you. This I guess is not a reason to use us, but its nice to know you are joining a community that thinks and works like you and not some stuffy corporation with offices someone where. We work as digital nomads in the winter and from our host location in the summer and don't waste money on offices and stuff like that 🙂 Any money we make from the site goes straight back in to development news services. Have any ideas on what would help you manager you working traveller needs better? Let host support know and we may well add them to future versions of the service.
There are many help pages in the host section, showing you how to set up your profile and get the best out of Working Travellers free services. Time some time and have a good look around and you will then have a much better understanding of how Working Traveller can help you, not only find you general helpers, but real skills when you need them.