Want to apply for this work? Sign up below.
Let the host know you have the skills they need and available when they need you.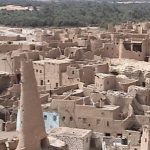 Click pic to see host profile
Photography and publishing online
I need someone to photograph all the local places of interest and then edit the pics and add them to the hotels web site. The editing side and publishing I can show you how to do. If your photography is good you can do this full time for 5 hours a day, 5 days a week. If your skills are not quite there, you can still do photography and maybe help out with other cleaning work etc in the hotel in the 5 hours. For this work you get your own room, three meals a day and included in any desert trips and trips to the hot springs etc. If you are good hard worker there is the opportunity to earn maybe $100 a month on top of this deal but that will only be offered to you once you have proved you can take great pics and they are appearing on the web site.
any time
Volunteer to start, option to be payed
Required Skills
Photography

Portrait Photographer

Landscape Photographer

Melon Harvester
Languages spoken here
English - Mother Tongue

Arabic - Beginner