VOLUNTEER AND PAID WORK OPPORTUNITIES IN EGYPT FOR TRAVELLERS
For many backpackers, work and travel in Egypt is a dream come true. The Egyptian revolution brought turmoil to the country and reduced the number of travellers coming to the country. But the country has managed to find a stable footing and travellers are back, yet the mass tourists are not.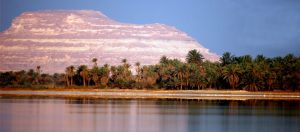 Egypt has a Mediterranean climate, therefore the idea that the whole country is like a desert is a myth. The seasons in Egypt resemble those of Europe, therefore seasonal work tends to be similar.

There are a variety of volunteer programs in Egypt to take advantage of throughout the whole year. Foreign NGOs are committed to promoting art and culture in Egypt, as well as contributing to rediscovering Egypt's ancient history. Unskilled and skilled backpackers will find a multitude of volunteering opportunities throughout the country.

Archaeological programs are easy to find and take place in the desert areas of the country, with bases in nearby cities. These volunteer programs should be applied to well in advance to guarantee a place.

This guide is going to show you exactly what opportunities are available in Egypt for working travellers. Now is a great time to visit Egypt to work and travel.
VOLUNTEER WORK VISA / PERMIT REQUIREMENTS FOR EGYPT
If you want to work in Egypt you're going to have to deal with what can be a confusing and complex system of visas. This is all dictated by the Department of Foreign Affairs.

Travellers from the United Kingdom, most of Europe, the United States, Australia, New Zealand, and Russia who want to work and travel in Egypt are able to get a visa on arrival if they arrive via an airport. Overland travel usually requires a visa to be arranged in advance.

The fee for the Egyptian visa must be paid on arrival at the airport. You usually have a choice between different currencies, including the Egyptian Pound, Pound Sterling, and United States Dollars.

Every foreigner looking to volunteer in Egypt must also apply for a volunteer visa. The exact same information is required for a volunteer visa as with a normal visa. The difference is you must provide a letter of invitation. This is a simple document that includes your volunteering position and length of stay. It has to be signed by the person inviting you.

It's also possible to be in Egypt and apply for a volunteer visa from within the country. However, it's highly recommended that you stick to applying for your volunteer visa before you travel.
SEASONAL BACKPACKER SKILLS NEEDED IN EGYPT
SPRING WORK
Cool, windy, and humid, this is the closest thing to cold you're going to find in Egypt. The shoulder season begins in March, which marks the time when foreigners start to flood into the country again. January right through to March can be perfect weather in the Western Desert.

Travellers who want to work in Egypt on eco projects should choose the shoulder season to visit. Projects in places like Nuweiba are in need of foreign volunteers to help in the countryside on organic farms . Backpackers will participate in desert planting, where they will learn how to plant seeds and harvest plants.
SUMMER JOBS
Summer is the height of the tourist season and is the driest, hottest part of the year. Hospitality jobs in Egypt are not as abundant as they are in Europe. The majority of hostels tend to be run by Egyptians, especially in the major cities of Cairo and Alexandria.

These positions are available if you look hard enough, but they're relatively difficult to come across. To increase your chances of finding a position you may want to look towards resorts dedicated to foreigners, such as Sharm El-Sheikh. These tend to be more accommodating to foreign volunteers.

Those with diving experience are highly coveted. Resorts are always hiring native English speakers with prior diving qualifications. The country's position on the Red Sea makes it an ideal diving destination.

Take note that many of these places hiring people who want to work and travel in Egypt will require previous experience for diving, but for work above the shore they will not.
AUTUMN
Egypt is a country where it's relatively easy to find English-teaching jobs. British control over Egypt means that, like a lot of African countries, English is quite widely spoken in the cities. But there are still lots of people who either don't speak the language or want help with improving their language skills.

Autumn is the primary hiring period for English teachers, since English teachers tend to leave in the summer to travel themselves. If you want to work in Egypt this is the time to find English teaching positions.

There are many ways in which you can pick up one of these jobs. You can work for an organisation sponsored by a foreign NGO or organisation like the British Council, or you can apply directly to a school. Some people also post private notices in Alexandria and Cairo, but this is technically illegal and could get you into serious trouble if the authorities catch you.

Make sure you check the deadlines for applications because most schools have a cut-off date of spring or early summer.

WINTER
Winter in Egypt doesn't bring any specific seasonal opportunities. The winters in Egypt can get so cold even Mount Sinai has snow on top. The tourism industry hits its lowest ebb and most places are not hiring new workers.

Those who can find work tend to be English teachers in the major cities.

ATTITUDE TO FOREIGNERS WORKING OR VOLUNTEERING IN EGYPT
This subject is a highly contentious one because there are a lot of conflicting opinions on this subject. For example, one article from The National says Egypt has a poor attitude towards foreigners. It cites the fact they believe many of the negative things they hear about in Western media.

However, other articles state that Egypt has a fondness for foreigners. It's true that many of the touts ordinary backpackers in Egypt meet will be fond of foreigners, but they're only after their money.

Most Egyptians are likely to be a mix of the two when it comes to foreigners working in Egypt. You're not going to run into any problems, but don't expect a hero's welcome.

If you have worked in Egypt or live here. Instead of saying `That information is not right` Please sign up to Working Traveller by clicking here and update this page with your opinions on the subject and your views on what the barter points should be. If your a host, you will have a SEO link added to the page directly to your own web site so viewers can see who provided the information. If you are a traveller it will link to your profile.