Seize the chance to come to beautiful Greece and live in a real monastery, located on Kea Island.
It is a mythic place which attracts a lot of people and tourists all year round. As it is a very peaceful and beautiful place, you will not have to follow any monastic rules of living (just to be dressed decently). The host is looking for a volunteer to help the priest's wife Maria. The volunteer will be involved in the monastery life (which is quite active). Among other responsibilities the volunteer with get general and diverse tasks as sweeping the courtyard, taking care of the animals of the farm, gardening, preparing the rooms for the hosts and so on.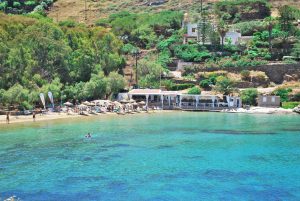 They offer to stay in a big and beautiful own room with attached bathroom and a breathtaking view on the Aegean Sea. All the meals are included and Wi-Fi is also provided. They would love to hear from a helpful and nice person that would stay at least for a month (from end of February to end of November). Volunteer is expected to work 5 hours per day, 6 days a week (Sunday is a day off).
Don't miss a chance to be a part of something real, to be useful and  have so much fun in this beautiful place.