Here is a great chance for you to work in the English Speaking Club in Thailand on your way across SE Asia.
Betong is the southernmost town of Thailand, right at the border with Malaysia. Betong is popular with tourists from nearby Malaysia.The Betong city centre is surrounded by mountains so the climate is not so hot, it is also famous for its fog in the morning. It is therefore dubbed The City in the Fog with Beautiful Flowers. The food is outstanding and the city has a lot of tourist attractions.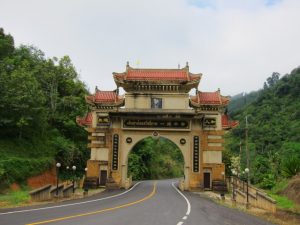 Betong English Speaking Club invites you to join their team and teach English to public class at the public market. This is a great intercultural experience. All you need to do is to help with practice of conversational English during their Club weekly meeting every Sunday afternoon. Also they give language lessons to adults and children 5 days a week (not more than 3 hours per day), so you may participate.
The Center provides volunteers with 3 meals a day and free private room accommodation. You may also use their bicycles and motor bikes to travel around the city, for long distance you can use their truck. Members of the Club would love to show you the town and their organic farm. They can give you Thai food free class and teach you Thai language.
This is very friendly and enthusiastic team that would love to hear from open minded people, willing to share their experience and language knowledge.