We tried, literally for years, we tried to keep it free for all to use. We could say it's down to Captain Corona; that's not the case but like Couch Surfing who have had to start charging, we too have to start charging because of our success.
The reason is simple. By being free, 10s of thousands of travellers have signed up and have been using Working Traveller every year since its launch. The site has been successful and helped 1,000 of Working Travellers find sort-term work using their skills in the countries they have been travelling to. Due to being free and not drowning the site in ads, Working Traveller has had no income. We provide host and traveller support, we have a developer team and other staff. As the number of users and traffic grows, so too does the cost of running it. I don't know about you, but we kind of get the feeling the whole world has had enough of lockdown and is thinking about setting off to work and travel: especially if the number of new sign-ups is anything to go by. It all costs and yeah -we need to start charging travellers a minimal €10 a year to use the service.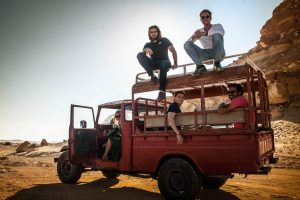 Think about it. Getting one work placement booked up saves you €100+ in accommodation and food. You can book up as many work placements as you want in a year. You can get paid for your skills once you build up enough references. This can save you €1,000s in the cost of your round the world trip; not to mention how valuable your WT references will be to you when you get back home and start looking for a job.
€10 – a year… it's not a lot. Yet with the growth in the number of travellers using the site, that will be more than enough to pay for our running costs and current staff. This will also allow us to develop the WT offering more; create an app, look at helping you crowd fund your trip and other cool ideas we want to add to the service. They all need developing and paying for.
Every Working Traveller profile that was created before Saturday, May 1st 2021, will not be charged for their membership. They all have been given a full years membership for free. Anyone signing up after May 1st will now need to pay €10 before they can make contact with the 1,000s of hosts around the world that need their skills.
So I hope you understand why WT is now charging travellers to use the service. We need to pay for the upkeep and to invest back into the service to take it to the next level.
Thank you for your understanding
Duncan Ridgley