Those interested in the travel industry have probably heard the word "glamping" thrown around in the past few years. For the uninitiated, it's a style of camping which ups the comfort level for guests by including resort-style amenities, such as swapping out sleeping bags for comfortable beds and a hole in the ground for ensuite bathroom facilities.
Glamping had a big year in 2020, and is poised to become an even more popular style of hospitality in 2021, as many vacationers in this pandemic era wish to sleep in more private, open-air facilities instead of being cooped up in high-rise hotels. Therefore it's a great side of the hospitality industry to gain some work and travel experience in, and right now Working Traveller has a couple of great options for working travellers looking to build valuable skills and garner references.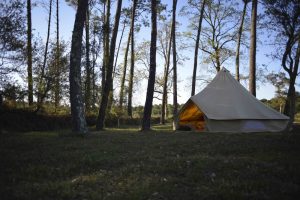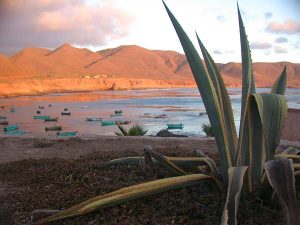 In the south of France, you'll find a collection of guesthouses and deluxe glamping facilities called Ocean Shelter. Located just a few minutes north of Hossegor, a prominent yet laid-back surfing town on the southwestern coast of France, the resort is nestled in the beautiful Landes forest, notable for being the largest manmade woodland in Western Europe. Host Jan Holzer has reached out on WT looking for travellers with skills in building/construction, hospitality, and landscaping. Volunteers will be mostly working in the realm of guest maintenance – cleaning, laundry, etc. Workshops centered around wellness of body and mind take place all year, so if you're intrigued by this growing realm of the hospitality business, you're in luck at Ocean Shelter. Small renovation, gardening and wall painting projects are also a possibility. The work hours are pretty flexible, usually about 15 hours a week, and in exchange, you'll receive a private room with Wi-Fi access. Best of all, in your free time, you can get your surf on or hike the trails on the 7000-hectare property. Note that currently, Ocean Shelter can only receive applicants from May 29th until the end of the summer of this year.
Another exciting (and paid!) opportunity has just appeared at Once Upon A Time By The Sea, a beachside "glamping experience and wedding venue" just getting established in Baja California, Mexico. Help is needed in increments of 2 weeks at a time, minimum. The host writes that primary work entails daily coastal walks to perform security checks on several nearby properties, checking-in of guests at the campsite, cleaning of tents after guest check-out, and general upkeep of the campground and beach. In exchange, you'll be supplied with a tent, food and bi-monthly wage of $200 USD, plus $15 USD per reservation. Construction work bonuses will also be available from time to time for those with the skills and interest. It's a requirement that you speak some English and Spanish, be clean and drug-free, and as with all work and travel opportunities, you should be a courteous host who is able to take some initiative. Overall, the work is relaxing with a lot of downtime to read a book or go fishing. Perfect opportunity for a nature lover, and those looking to build their work & travel skills in hospitality, tourism, and construction.
Spend a little time today updating your WT profile with fresh pictures, videos, and skill descriptions, and then contact these hosts for a chance to get intimate with nature while building skills that will hopefully lead you to more paid to work and travel for 2021 and beyond.