The past 365+ days have been unprecedented – for you, for me, for nomads of all stripes and for the travel & hospitality industry itself. Nevertheless, Working Traveller is still here for you and ready to help you get linked up with great experiences, whether as a host or a traveller.
You're likely reading this from home, or wherever home has been for you since things have been locked-down. Regardless of where you are you've probably been in that place for a while, and are itching to find a way to get back out there in the wider world, working and travelling. Perhaps you're prepared to take off this very day, or maybe you're going to bide your time a little before getting on that plane, train, or boat when it will be easier to travel.
These are unprecedented times. It is good to know that it will not be too long until we can all travel again and book up work that will lead to rewarding travel experiences.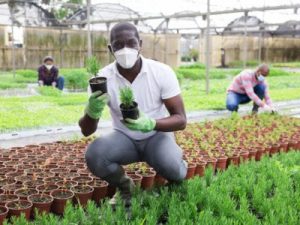 If you aren't going anywhere for the next few months, I suggest you take the time now to cultivate skills that are helpful to an aspiring working traveller. Take a minute and write down some interests you've never had enough energy or patience to pursue. Think broadly about what type of traveller you want to be once you're on the road again. Fancy becoming a permaculture specialist? Use online tutorials via Udemy or YouTube and search for courses (often free) to learn to design a permaculture site. Want to become a better photographer? Learn the ins and outs of social media design and outreach so you can help tourist businesses in the countries you want to visit get set up? Want to work at a hostel or help host events around the world? Even such skills as learning basic chords on the guitar or committing a few card games to memory will add to your WT toolbelt, helping to make you that much more of an essential asset around the campfire or at the communal breakfast table once things open up once more.
Are you ready to travel now? Despite the obstacles, Working Travellers are still out there and have been doing their thing since the start of the pandemic. Plenty of hosts are accepting workers right now in the world. Things do look a little different these days – be prepared to quarantine as per the rules of the country, and embrace slow travel. While in the before-times you may have hopped from work to work every few weeks, currently it better for you and your host to stick around for a month or more. It's not a bad way to go – you'll hone your skills more sharply and lap up the culture in a way that wouldn't have been possible if you were travelling quickly. Now is actually a great time to work and travel, if done mindfully, since you'll get the chance to see a quieter country with less traffic and tourists. 
This moment in time is a unique opportunity for Working Travellers, no matter your current MO. Stay safe out there WT's – normal norm will be back soon 🙂
How are you feeling about work and travel at the beginning of 2021? Reach out to travellers at workingtraveller dot com with your thoughts and questions!