It doesn't look very different – but lots has changed. Many bugs have been fixed and booking up work placements between travellers and hosts has been made a lot easier.
Working Traveller does a lot more than most volunteer sites and so needs a lot more effort to make things right. We have spent a year making fixes to the site and relaunched today. Hopefully, you will notice the changes if you are used to the site or will enjoy the whole experience if you are new to Working Traveller.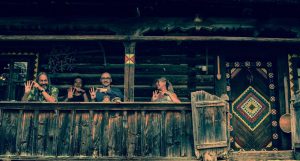 One of the big changes is standard traveller profiles can now only contact 3 hosts a week. To contact as many as you want you to need to upgrade to full membership. This means once you are ready to leave on your Working Traveller trip you need to pay. Working Traveller needs income to continue helping our community and this was seen as the best way of doing it.
There were several problems with profile pages. All these have been fixed now. We were told our help pages were confusing so have created new, easier to read step by step guides to show travellers and hosts how to sign up to the site. There are lots of other small changes, hopefully, all leading to more people making work placements and growing their WT references 🙂
Duncan