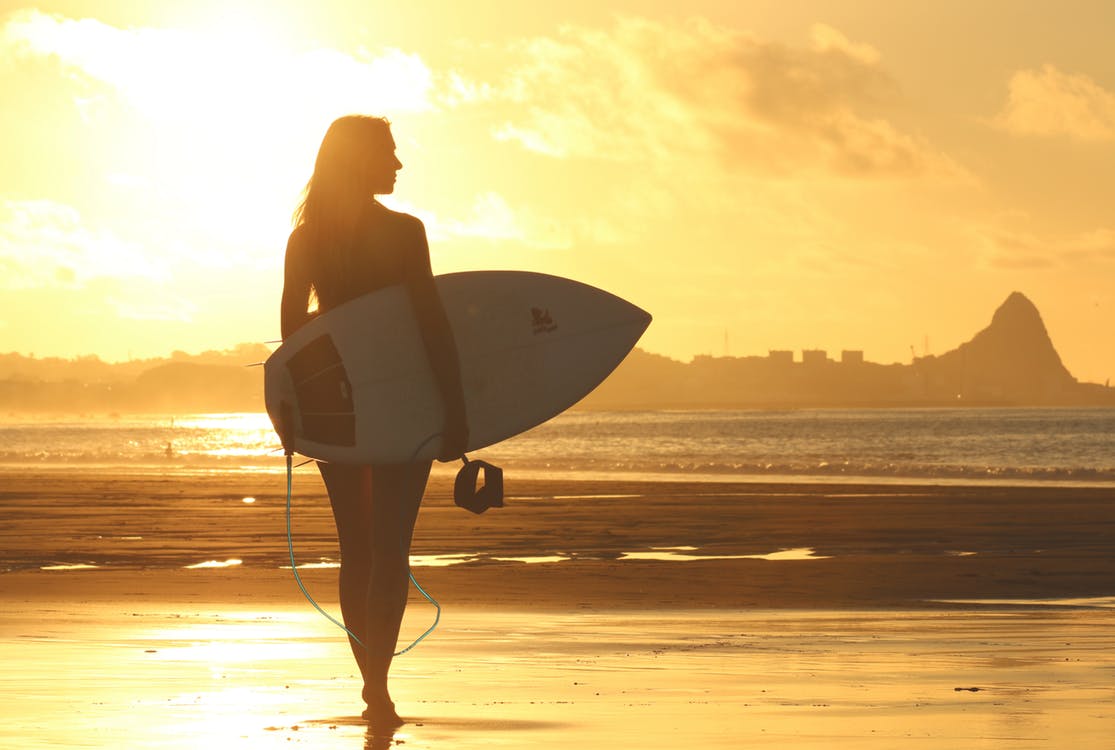 Do you consider yourself a free spirit? Would you like to escape your routine and experience real adventure this winter, but you can't decide between skiing or snowboarding? How about surfing? A new host has just joined Working Traveller and is looking for a bubbly and dedicated female to help at their surf camp in Guarda Do Embau in change to accommodation and free surfing lessons. Have we caught your attention yet? Read on. The best is yet to come.
From Caipirinhas and world's best coffee to the most celebrated carnival, from Rio de Janeiro and Sao Paulo to the Amazon rainforest, Brazil does certainly have it all. However, by far the best thing about this magical land is its beaches, and more specifically Baia do Sancho, which according to TripAdvisor is the best beach in the world. Although not Baia do Sancho, Guarda do Embaú is at the top of Brazil's best surfing beaches' list and has recently been declared the 9th world surfing reserve.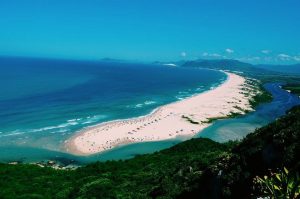 Acclaimed for its uncanny surf scenery and its remarkable lefts that break at the mouth of the river all year round, Guarda do Embaú is situated in Palhoça, 21 miles south of Florianópolis and 469 miles from São Paulo. A stone's throw from the village's centre lays the Guarda do Embau surf camp which attracts a loyal clientele of wave-riders year after year. With the high season approaching, our host would like to expand their team by welcoming an enthusiastic volunteer eager to help around the camp with a variety of tasks.
The ideal candidate would be a non-smoker, who is confident in speaking Portuguese, or in speaking Spanish and understanding Portuguese. The host would love someone who is prepared to help with maintaining the place clean and cosy, as well as gardening, answering the phone and checking in guests. You will be provided with shared accommodation (dorm bed type), as well as three meals a day. The traveller will be expected to work flexible long hours for 15 days between December 10th and January 5th, which is the busiest period of the season. Nonetheless, after January 5th, the working hours decrease to 2-3 a day only, which leaves you with plenty of time to enjoy yourself by perfecting your surfing skills or immersing into the idyllic Brazilian environment and culture.
As you would expect from a fishers' village Brazil, the gastronomical delicacies mainly consist of seafood. These are always fresh and served in varied and tasty ways in the local restaurants that are only 3 minutes walk from the camp. This is also a great way to get fully involved in the Brazilian culture and practice your language skills. If you enjoy exploring, and you are a sunset enthusiast, watching the dusk falling over the village from the Stone of the Vulture will be an unrivalled experience. So make sure you have your camera ready.
As per how to getting to the surf camp, the nearest airport is in Florianopolis city, which is the Capital of the state of Santa Catarina. From the airport, you could either jump into a taxi (roughly 45 minutes) or catch a bus to Guarda do Embaú. Check the whole itinerary here.
Sounds like the perfect opportunity for you? Worried there is a catch? Volunteer Visa policy for Brazil unlike other South American countries does not issue Visa On Arrivals (VOA) or offer visa-free travel to Australians, Americans, Canadians, South Africans and a few other citizens. Here is a list of the countries that are not required a Tourist Visa to travel to Brazil. If your country is not on that list, you should check out here for more info on volunteer and work visas for Brazil  and get your paperwork ready! Brazil is awaiting – surf's up.
As Paulo Coelho says "Be brave, take risks. Nothing can substitute experience." I would listen to him if I were you, at the end of the day he is Brazilian, and seems to know what he is talking about. So be brave, take a risk and prepare for a lifetime experience. The first step is to contact our host. He would love to hear from you.
Boa Sorte!