Puerto Princesa, the capital of the island province of Palawan, known to be the cleanest and greenest city in the Philippines. It is famous for various beautiful virgin islands. Aside from the beach, Puerto Princesa also has lush forests and mountains, that make it the perfect destination for nature lovers.
Tours to Underground River, beautiful white sand beaches, ocean crystal blue water, exotic seafood attract travelers to Puerto Princesa. It is popular for windsurfing, diving, and snorkeling.This bounty paradise is a nice place to escape from your daily routine. Don't miss a chance to visit it using this work opportunity.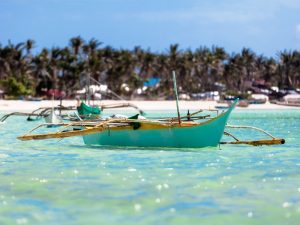 Bamboo Hostel got used to accept volunteers all year round. Now they are looking for working travellers willing to live and work at their place. They have just finished creating a small studio room for volunteers. It has a small kitchen and dining area. Good Wi-Fi in common areas. They offer all of that expecting you to work for them few hours per day.
First of all they are looking for travel bloggers, able to write few inspiring texts per day to describe the life in Palawan and Bamboo hostel special microclimate.
They would also love to hear from SEO experts to help them with the web site. You should also apply if you are professional artists and photographers – hosts are opened to all your ideas.
They also need a help of accountant, carpenter and will appreciate some help at the kitchen.
As you see there are a lot of possibilities to join their friendly team.