A 3 story house in Austria, a residence of Vimprodaco (Vienna improvisation dance company), has enough space for living and 2 small studios for dancing. This is a place with a special atmosphere of artistic and spiritual research, and a home for all dance-lovers.
If you are keen on art you are welcome to stay here and make your own contribution. The host is looking for Artisan assistant, a person who would help to take care about the house and to help artists with anything: from being a model for drawing and taking a part in performances to cleaning and cooking.
Here creative people live like one big family. You can join if you have a strong motivation and basically any of your skill will be useful here: construction (finishing the bigger studio): carpentry, renovation, plasterer, painting windows painting walls any building abilities; film editing, filming; home-page-development; also sewing, translating, taking photos of drawings and what not.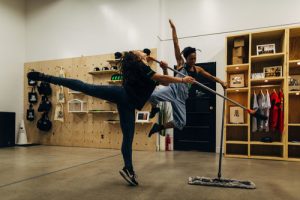 The house is located in a little beautiful town Moedling that conserves and recreates the atmosphere of Renaissance; it is just half an hour drive to Vienna. In the neighborhood, there is a forest and vineyards surrounded by romantic rocks and a beautiful lake. People speak here German, English, French, Italiano un poco, Espanol solo con latina… So you will be understood for sure. Give yourself a try and discover a life of this unusual creative team.