Thai Community Learning Center, located in Mar Hong Son town, is looking for ESL ( English as Second Language) teachers.
This Center is aimed to educate high school aged children, who live outside of the refugee camps. Being outside of those camps makes the access to high school education impossible. So they are fighting for the future of their students. They hope that the education will give the students the opportunity to become valuable and successful.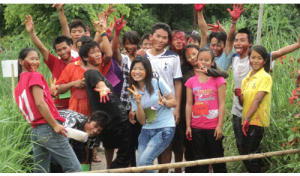 The Center is attempting to build positive relationships between refugees and Thais by hosting free education and training programs for all people from the Mae Hong Son and other area in Thailand.
Self-sustainability is their main goal. This school doesn't take any fees from students, but children and their parents have to do some volunteer work for center, like gardening or outdoor construction work in order to keep the school running.
The Learning Centre would love to hear from teachers to become a part of their team at least for 1 month.  They also run some Community Development projects for different communities in Mae Hong Son province and would involve volunteers into that.
They don't expect some distinguished knowledge from you; the most important thing for them is an attitude and empathy. They strongly encourage people to apply for this position, even if you are not sure in your English skills. You will be a part of something important and any of your help will be appreciated. Any of your skills will be appropriate; you can teach them how to deal with their website and social media.
All volunteers are provided with accommodation and meals 3 times a day. This school could be a nice place to stay on your way through the Southeast Asia; moreover, this is a valuable experience that would be a plus in your future work search.