Our host Hernando has a coffee farm in the heart of Colombia. There are 42 hectares dedicated to the cultivation of coffee, 10 hectares of cattle grazing and 10 hectares of forest. This is a picturesque and virgin nature where a team of workers grows coffee.
Hernando lives there with his son, 4 dogs and a lot of people helping them to run a house and a farm. So there are always crowds of people and you would never get bored. You are welcome to visit this farm and stay here at least for 5 weeks in order to teach English children of local workers. They have really basic level of language, so if you are native speaker and feel like sharing your knowledge with little pupils your help will be appreciated.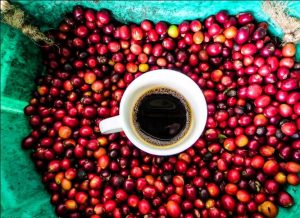 Hernando organizes small classes of 4 to 10 pupils. Your working day will last approximately for 5 hours per day. We require a minimum stay of 5 weeks in order to guarantee the continuity of the program. If you have a previous teaching experience, that will be a huge plus. Another advantage is your knowledge of Spanish, but it is not necessary.  In exchange, the host is ready to provide you three meals a day of traditional Colombian cuisine and a comfortable apartment with private bathroom and Internet.
If you travel across South America – make your contribution in for sake of those little children and for your own experience.