ADISIL is a farming organisation that has been continuously reflecting on the importance, relevance, needs and challenges of sustainable development in India.
They believe that traditional knowledge systems and technologies are nature-friendly. ADISIL realizes that traditional knowledge should be implemented with current scientific input. They have already continuously working with farming community in a non-formal way. So they have experience and knowledge to share with volunteers who are warmly welcomed to stay at their small farm cum training centre near Madurai of south India. They expect to hear from travellers who can support organic farming and permaculture. Currently they are looking for a mud builder as well.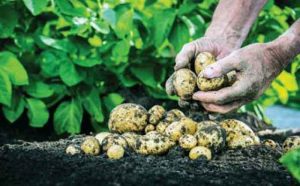 They provide with a decent, safe and a comfortable accommodation, free food free and are ready to accept travellers all year round. There is always some work to do and some beautiful places to see.  They will take you to all the most notable places for sightseeing, like wonderful Pazhamudhir or Sri Meenakshi temples and Gandhi Museum of course. They will show you around with great pleasure.
So if you are travelling across India – this is a great chance for you to contribute into organic farming and to enjoy this wonderful country.