Leverburgh is a village at the south end of the remote Scottish island of Harris. It is within the parish of Harris. The village is virtually surrounded by water and Leverburgh developed into a fishing port.
Near the seaside there is a restaurant and a bar at the same time that is looking for a waiter/ waitress to vitalize the atmosphere and help hosts to take care of customers who come to this cozy place. They locally caught lobster, scallops, langoustines, crab and island lamb.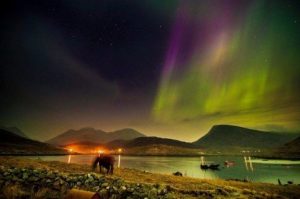 It is located in a picturesque area on the beach included in the top 5 in the country. This is a chance to work in a friendly team, to live in a beautiful place, to get a wonderful experience and collect some money – as all tips are yours, that can be quite considerable.
Hosts offer a room in a shared house and free food during the day The Isle of Harris has the beaches, puffin colonies, and seafood to make it the envy of the continent. To work here is a dream work for those who would like to use their communicative skills and become a professional waiter.