In the heart of Malaysia there are three campsites surrounded by picturesque landscapes. They are looking for workers ready to join their team and keep the adventure spirit of this place.
An avid outdoorsman took up the challenge to start the Broga Adventure Camp to give the young people of today a chance to experience the outdoors nearer to home. From those humble beginnings, "Outbac" has grown into a popular spot for outdoor adventure camping near Kuala Lumpur. It is also known far and wide as the place to bring your group for outdoor adventure and team-building.  The campsite is locates just 45 minutes from Kuala Lumpur – the capital of Malaysia.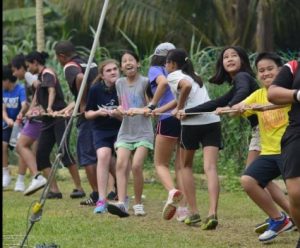 The camp site hosts volunteers all year round. They would like to host open-minded travelers willing to help and promise them a really friendly atmosphere there. Volunteers are expected to help with cleaning, gardening, at the kitchen and so on. Also they may be involved in the work with guests. The campsite offers a lot of activities, such as rafting, wall climbing and what not. They have a huge, well-maintained football field, basketball and volleyball courts, so volunteers can be asked to work as activity instructor. They are ready to provide working travelers with fully air-conditioned dormitory rooms and free meals.
These guys took a saying of Confusius as a motto for their camp:"Choose a job you love, and you will never have to work a day in your life". They are willing to co-work and share their experience with travellers.